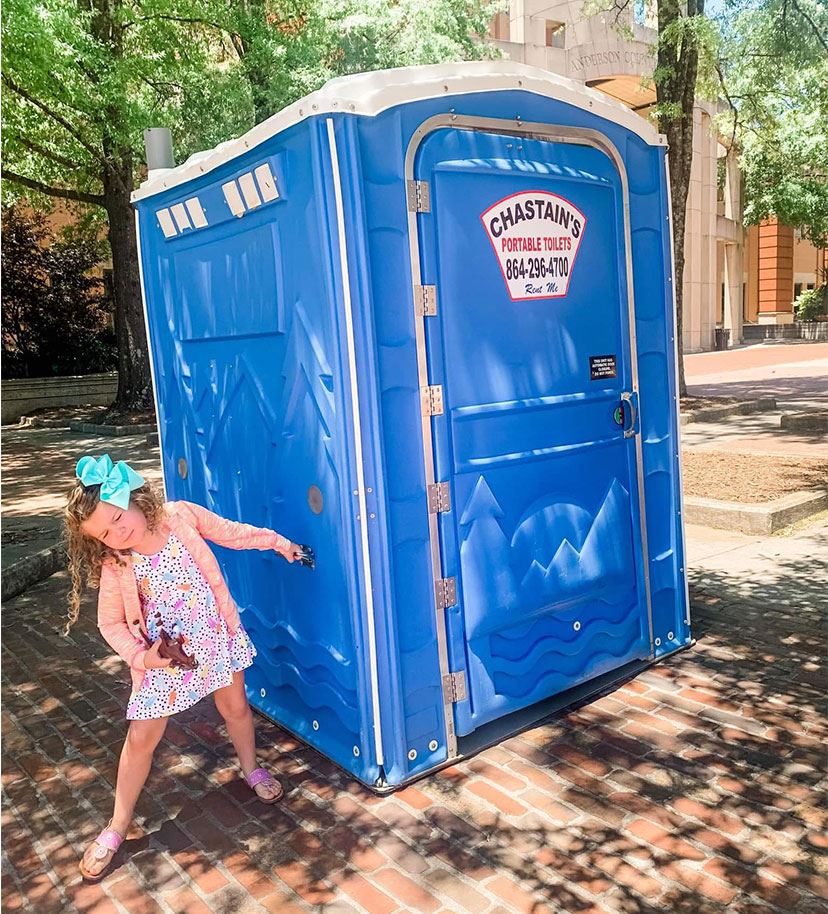 Porta Potties in Anderson, SC
Temporary Facilities from Local Sanitation Specialists
Everybody has been in the nightmare situation of needing to go but not having a restroom anywhere nearby. When your employees or guests need to go, make sure they have somewhere they can turn to! At Chastain's Septic Tank Services and Portable Toilets, we proudly offer portable toilet rentals that can be customized to serve your exact needs. Whether you're hosting an event, getting work done, or completing a construction project, we can have the required number of porta potties there and ready for you when you need them.
Get a quote for your temporary facilities by calling Chastain's Septic Tank Services and Portable Toilets at (864) 991-4470 today!
"Great guys. Family company. Definitely call again and highly recommend. Thank you!"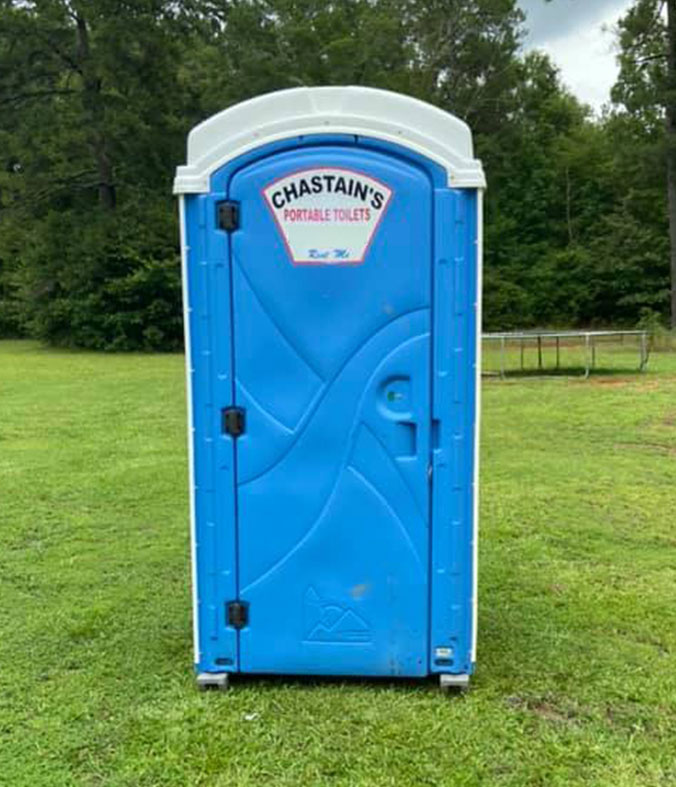 Chastain's Septic Tank Services and Portable Toilets proudly stocks a large supply of premium-quality portable toilet units that we can deliver anywhere within our service areas. Each unit comes fully prepared and ready for use, complete with necessary paper supplies. Whether you need just a single toilet or several dozen, talk to our team and find out how we can make your porta potty rental process an easy and straightforward one.
If you're looking for a specialist to help you with your portable facility needs, count on Chastain's Septic Tank Services and Portable Toilets. For years, we have built a reputation as the number-one company to turn to for all your number-two needs. We make the porta potty rental process easy and convenient so you can focus on managing your project or event, including handling logistics, delivery, and even maintenance and cleaning services as needed.
We offer two types of portable toilets:
Standard restrooms: Eighty-five cubic foot interior, anti-slip flooring, translucent roof for light, ventilation, occupancy indicator and door lock
Handicap-accessible restrooms: Larger interior for wheelchair accommodation, ramp-free access, anti-slip flooring, grab bars, door lock with occupancy indicator, translucent roof for light
When You Must Go...
You must go NOW! Don't give your employees or guests the discomfort of having to hold in their necessities. Ensure you have a portable restroom on-site at your event, construction project, festival, marathon, part, or any other outdoor event.
Get Started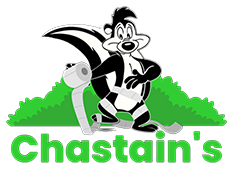 10% OFF
All Veterans & Senior Citizens!
You helped us so we're helping you! Use our 10% off coupon for any septic tank pumping service.
Not to be combined with other offers
Valid from Jan 1, 2023
- Dec 31, 2023
Porta Potty Maintenance Services
Nobody likes using a dirty porta potty, so let the experts at Chastain's Septic Tank Services and Portable Toilets keep them clean! In addition to providing high-quality porta potties, we also care for our units while on rental and can provide you with maintenance and cleaning services that keep them in excellent condition. We offer customized schedules for porta potty cleaning services with frequencies that fit your needs, including weekly, bi-weekly, and as-needed cleaning services.
Choose the local portable toilet pros at Chastain's Septic Tank Services and Portable Toilets! Contact us today to learn more about our great rates.
Septic Might Stink, But We Don't!
We're just light hearted people keeping things clean.
Residential & Commercial Services

There's no event too small or too large. We have portable toilets for every event! We also offer septic services to all residential and commercial customers.

Solutions are not enough for us. We want to make sure you have a pleasant experience with us from beginning to end. We'll always go the extra mile to accomplish that!

Hire the people who have the proper training and certifications to get the job done right. Us!

We understand the importance of having your septic tanks at top-notch shape all the time. That's why we offer our services 24/7!

We bring our family values into our business. You can count on a warm, professional experience with us from beginning to end.

Over 20 Years of Experience

Generation to generation brings knowledge that is engraved over time. 20 years of experience has allowed us to develop innovative solutions with a deep understanding of the services we offer!
Check Out Some of Our Work
Common Areas We Serve
Anderson

Fair Play

Seneca

Westminister

Clemson

Starr