Anderson Septic Tank Pumping
Septic tanks are a great way of containing toxic sewage for months or even years until it can be properly removed. However, their capacity is limited, and they will eventually fill up. At Chastain's Septic Tank Services and Portable Toilets, we take care of this waste removal with fast, efficient, and safe pumping services. Our pumping and transportation trucks are top-of-the-line, and we focus on delivering a thorough and complete service for every customer.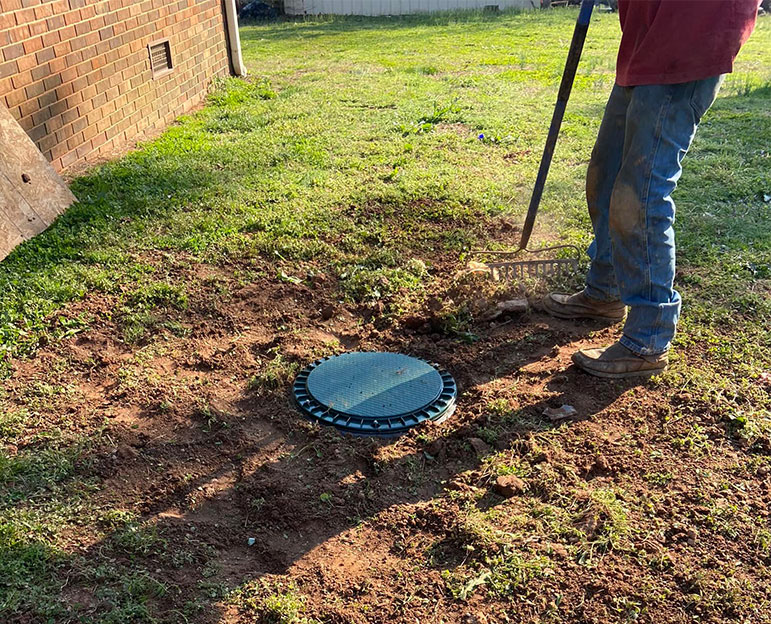 Efficient Waste Removal in Anderson County
At Chastain's Septic Tank Services and Portable Toilets, we have seen what a clogged or backed-up septic tank can do to a property. Our mission is to provide fast, complete pumping services so none of our friends or neighbors have to go through the struggle of a tank overflow. Our crew is committed to delivering the highest levels of excellence with every job we take, and we're the name to turn to for world-class maintenance that ensures all aspects of your septic system continue to operate the way they should.
Call Chastain's Septic Tank Services and Portable Toilets at (864) 991-4470 right away and schedule your septic pumping service! We're available 24/7 for septic emergencies and can get the job done as soon as possible.
"Great guys. Family company. Definitely call again and highly recommend. Thank you!"
How Often Should I Have My Septic Tank Pumped?
How often you should have your tank pumped can vary from property to property. Bigger tanks will obviously need to be pumped less. However, when more people live at a property, the tank will be used more frequently, and that means it may need to be pumped more often.
Here are some things you should never put down the drain if you want to avoid a septic tank issue:
Baby wipes
Feminine products
Diapers
Dead fish
Hair
Medications
Cooking grease or oils
At Chastain's Septic Tank Services and Portable Toilets, we generally recommend having your tank pumped roughly every three to five years in order to avoid some potentially frustrating problems and costly repairs. However, having your system inspected periodically will also help you have your system pumped at the right time in order to maximize value and minimize service interruptions.
We'll Keep Your Septic Tanks Clean
Chastain's Septic Tank Services and Portable Toilets offers both residential and commercial-scale septic pumping services in Anderson, SC and throughout the surrounding areas! Contact us to schedule an appointment — we offer 24/7 emergency availability for urgent pumping service needs.
Common Areas We Serve
Anderson

Fair Play

Seneca

Westminister

Clemson

Starr