Anderson Septic Tank Cleaning
We're Number One at Handling Your Number Two!
A dirty septic tank can cause all sorts of problems. Dirty tanks can cause corrosion and wear and tear on a septic system, resulting in reduced tank life and costly major repairs. A dirty tank can also eventually lead to clogs in your drain and sewer lines, resulting in nasty sewage backflow and other problems around your home.
At Chastain's Septic Tank Services and Portable Toilets, we offer Anderson septic tank cleaning services that get rid of these problems and give you peace of mind. If you're tired of worrying about the condition of your septic tank, talk to us about cleaning your tank the next time you have it pumped.
---
Dial (864) 991-4470 and let the team at Chastain's Septic Tank Services and Portable Toilets get the job done for you!
---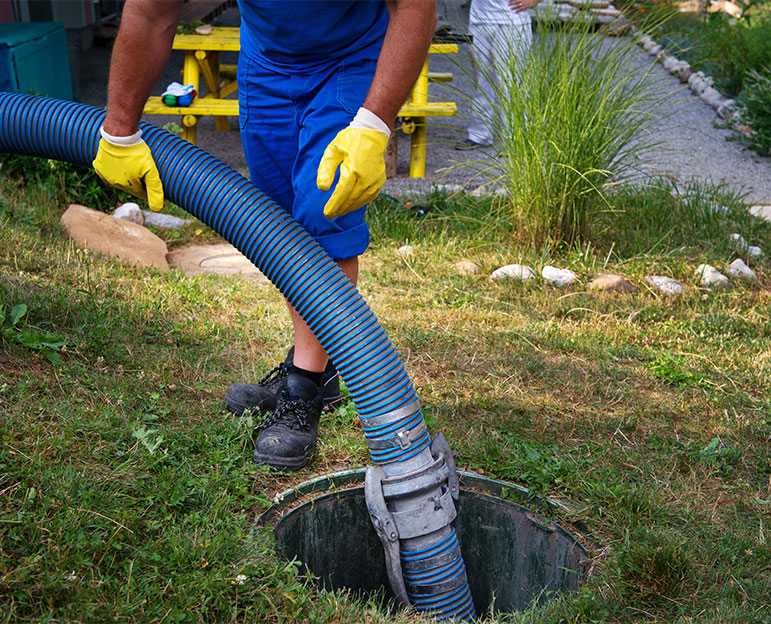 Waste Removal & Unclogging
One of the primary reasons you might need to have your septic tank cleaned is because waste has built up in your tank that your tank's bacteria and enzymes simply can't process. If you own a tank, you're probably well aware of the fact that certain types of waste are not biodegradable and won't break down in a septic system. These types of waste can and eventually do create clogs and backups in a tank that can damage the tank, drain field, or any other component of a septic treatment system.
How Many Times a Year Should a Septic Tank Be Emptied?
A septic tank should be emptied every 3 to 5 years. It is essential to keep the tank and system operating efficiently, as a septic system contains hazardous bacteria. In addition, regular maintenance of a septic system will help prevent costly repairs and backups. So call and schedule an appointment with one of our professionals today.
How Do You Know When a Septic Tank Needs Emptying?
Here are some signs that can indicate a septic tank needs to be emptied:
Slow drainage or backups

Foul odor near the septic tank or drain field

Sewage backup into the home

Pooling water or excessively lush grass over the drain field

Unusually green grass over the drain field

Follow recommended maintenance schedule (generally every 3-5 years)
Regular maintenance and inspection of your septic system can prevent major problems and ensure optimal functioning.
"I will definitely recommend and use them in the future for issues if needed."
We remove all types of waste from drain lines, including:
Baby wipes
Diapers
Feminine hygiene products
Dead fish
Food waste and grease
Plastics
At Chastain's Septic Tank Services and Portable Toilets, we can handle the hard work of removing this non-processed debris from your tank, restoring its condition and restoring your property's waste processing system.
Septic tanks are complex, living ecosystems located under your property that are packed with bacteria, fungi, and plenty of other microbes. However, this is by design. These microbes are tasked with the job of processing the waste in your septic tank, turning it into water, carbon dioxide, and non-toxic materials that can be flushed out of your septic system over time.
Once your tank is cleaned, these microbe levels need to be rebalanced, and the team at Chastain's Septic Tank Services and Portable Toilets can do this for you. We know what a healthy tank environment looks like, and we will make sure your tank is set up to serve your property for the next several years.
---
For professional tank cleaning and maintenance services from a locally owned and operated company, contact Chastain's Septic Tank Services and Portable Toilets today!
---
Common Areas We Serve
Anderson

Fair Play

Seneca

Westminister

Clemson

Starr