Anderson Portable Toilet Rentals
When you need to go, you need somewhere to do it. At Chastain's Septic Tank Services and Portable Toilets, we provide that somewhere in the form of high-quality portable toilet facilities. We offer customized rental plans for both short-term and long-term needs, and we make rentals easy by handling everything from delivery to cleaning and maintenance to removal when your rental is complete.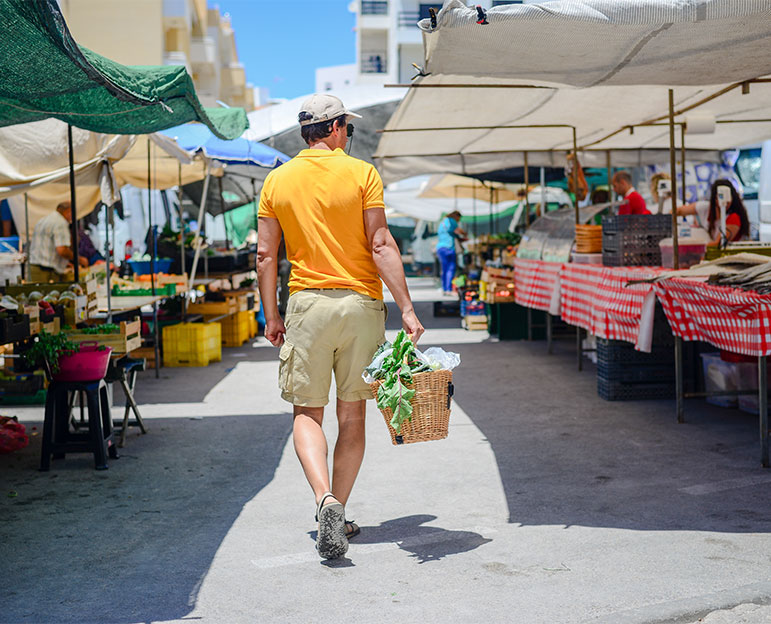 Call Chastain's Services for Affordable Rates & Customized Rentals
At Chastain's Septic Tank Services and Portable Toilets, we believe in making your job, worksite, or event as stress-free as possible. We know you have a lot on your plate, so we offer a great service experience from start to finish. Our crew members are all friendly and highly trained, and all our portable restrooms are in outstanding condition.
Learn more about our great rental rates and how we can customize your rental experience to your exact needs by calling Chastain's Septic Tank Services and Portable Toilets at (864) 991-4470 today.
"Would highly recommend them. Very quick to respond and was able to diagnose the problem and fix it."
Long-Term Porta Potty Rentals
Are you taking on a long-term project some distance away from the nearest restrooms? Make sure your employees have somewhere to take care of business while handling yours! At Chastain's Septic Tank Services and Portable Toilets, we offer portable toilets on a 28-day rental cycle, and these facilities can remain at your job site as long as necessary until the job gets done.
How Much Does It Cost To Rent Porta Potties?
We recommend you give our friendly and helpful team a call to get an exact quote, but know that portable toilet rental costs will vary depending on some of the following factors:
Number of Units: One of the key factors that will affect the cost of renting portable toilets is the number of units that you require. The more units that you need, the higher the overall cost will be. Keep in mind that, if you require a large number of units, you may be able to get a discount!
Length of Time: Generally speaking, the longer you need the porta potties, the higher the cost will be.
Location: The location of your home, event or job site where the portable toilets will be used will also affect the cost. If the site is located in a remote area, or if it will require special set-up (e.g., on a construction site), then the cost may be higher than if the site is easily accessible and does not require any special set-up.
Special Requirements: If you require handicap-accessible units, or units with special features (e.g., grab bars, translucent roof), then you can expect to pay more than for standard units.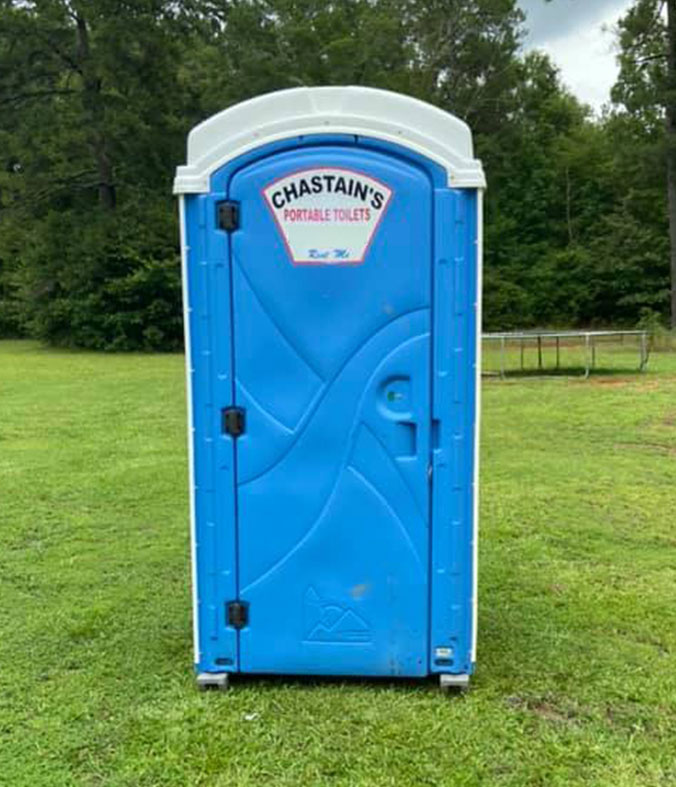 We offer many different types of portable toilet facilities:
Standard restrooms: Eighty-five cubic foot interior, anti-slip flooring, translucent roof for light, ventilation, occupancy indicator and door lock
Handicap-accessible restrooms: Larger interior for wheelchair accommodation, ramp-free access, anti-slip flooring, grab bars, door lock with occupancy indicator, translucent roof for light
Deluxe Toilet: Large portable toilet exclusively for events. This unit also comes with a sink inside.
Hand Washing Station: This is perfect for large events!
In addition to rentals, we can also handle portable restroom maintenance and cleaning! Nobody wants to deal with the smell or sight of a dirty porta potty, so our crew can handle cleaning services on your schedule. We offer weekly, bi-weekly, or as-needed cleaning schedules.
Are you looking for portable restrooms for a short event, such as a street festival, concert, marathon, block party, or anything in between? At Chastain's Septic Tank Services and Portable Toilets, we have the solution for you! We also offer short-term rental options so you can get the restrooms you need and have them hauled away when the event is over. We handle everything from delivery to cleaning so you can worry about other challenges with your event.
Contact Chastain's Septic Tank Services and Portable Toilets and talk to us about your project or event and let us provide you with the porta potties you need! Whether you need one delivered or ten placed in your location, we offer affordable rates.
Common Areas We Serve
Anderson

Fair Play

Seneca

Westminister

Clemson

Starr